Toothettes are disposable, single-use oral care sponge swabs attached to a stick. They are used for oral care in the hospital and long-term care setting. Disposable oral care swabs may also be known by other various names, such as sponge swab, swabs for oral care,foam swab,mouth swab, and oral swabstick.
Types of oral care swabs
A wide variety of oral care swabs are available on the market, including flavored oral care swabs with dental cleansers (toothpaste), oral care swabs combined with sodium bicarbonate, oral care swabs with suction swab systems, untreated oral care swabs, and lemon glycerin swabs.
The MUNKCARE disposable oral swab is perfect for clinic and home use. Its durable, perfectly sized plastic handle makes it easy to work with, especially when using with babies, children and the elderly. All products are individually packaged, making them 100% free from contamination or infection - it's also an absolutely hassle-free storage option!.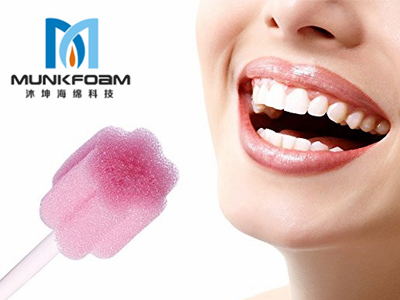 Oral Sponge Swab

The soft, multi-ridged foam tips are proven to clean not only your teeth more effectively, but also your gums and tongue! MUNKCARE oral swabs are non-abrasive and gentle, yet produce highly satisfying results with every use! The perfect addition to your oral health routine. If you want to get more information about the oral care swabs , welcome to contact us today or request a quote.
Benefits of oral care swabs
Compared to other oral swabs or regular toothbrushes, our advantages are
1. Rejected chemicals, all materials are medical grade.
2. Durable, no head drop during use.
3. Individually packaged hospital oral swabs to avoid contamination.
Intended use
Toothette is intended to moisten and remove food debris and sticky saliva associated with xerostomia (dry mouth) from the oral cavity. Most importantly, the Toothette's intended use is as an adjunct to other oral care tools (toothbrushes and interdental cleaners) in hospital and long-term care settings.
It is particularly useful in caring for the oral health of intubated and palliative care patients and is recommended for individuals undergoing radiation therapy, chemotherapy, bone marrow transplantation, or immunosuppression. The American Dental Association, approved the TOOTHETTE plus oral swab with sodium bicarbonate and the TOOTHETTE Oral Care Single Use System in May 2002, stating "The TOOTHETTE Oral Care Single Use System / TOOTHETTE plus oral swab is accepted as an effective oral cleaning device for individuals who have difficulty performing normal equipment for individuals who have difficulty performing normal oral hygiene".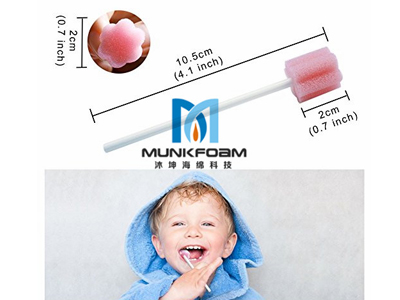 Child Oral Care Swab
Multi-purpose
1. Pet oral care
2. Convenient oral care and cleaning for the elderly, children and infants
3. Soft mouth for babies
4. It can avoid bleeding gums after dental treatment or when cleaning mouth with mouth ulcers.
Whether you have difficulty swallowing solid food (dysphagia), are bedridden, or you may need extra oral hygiene because you wear braces, our 100% non-abrasive plastic handle suction tips are perfect for your oral care. Clean and freshen your mouth, teeth and gums with our MUNKCARE oral swabs
Tooth swabs and other foam swabs can be used to effectively stimulate tissue between oral care for patients who are unable to care for their own oral health. Oral swabs are especially useful when a patient has a sarcoid mucositis that may be caused by chemotherapy. This is because oral swabs soothe the tissue by applying moisture to the mouth.
In addition, oral care swabs are needed when brushing is prohibited, especially when an individual's platelet count is below 40,000-50,000 and when access to the oral cavity is problematic. Oral care with oral swabs is also required when an individual has thrombocytopenia to reduce the risk of increased bleeding.